New responsive screen layout coming soon!
Union Railroad
The railroad, as it exists today, has resulted from the union of all or parts of five railroads between the years 1906 and 1915. The first addition occurred in 1906 when a portion of the Pittsburgh, Bessemer and Lake Erie Railroad, extending from North Bessemer to East Pittsburgh, was leased to the Union Railroad. Later in 1906, the railroad leased the Monongahela Southern Railroad. The next addition involved the St. Clair Terminal Railroad in 1920. All three properties were subsequently merged. The last addition occurred in 1915 with the lease of track from Duquesne to McKeesport via the Penn Central Bridge. The original URR extended from East Pittsburgh to Hays, a distance of six miles, and was constructed in the years 1894-1907. During the same period, 13 branches, with an aggregate length of 14 miles were built. Operations began on June 1, 1896, with 241 employees, 25 steam locomotives and no cars. On October 26, 1897, the first train was interchanged with the Pittsburgh, Bessemer & Lake Erie Railroad at East Pittsburgh. This 30-car ore train from North Bessemer was consigned to Edgar Thomson.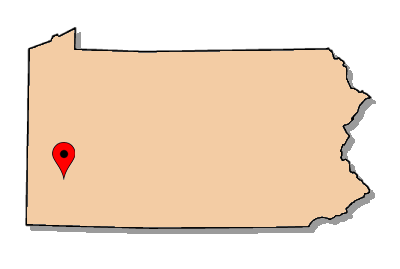 The Union Railroad is a urban shortline railroad located in Allegheny County, directly east of Pittsburgh, Pennsylvania. The company is owned by Transtar, Inc., which is itself a subsidiary of United States Steel. The road's chief customers are the Mon Valley Works, Edgar Thomson Works, Irvin Works, and the Clairton Works -- all USS facilities. The URR interchanges with four other roads: Norfolk Southern, CSX, Bessemer & Lake Erie, and Wheeling & Lake Erie.
Rolling Stock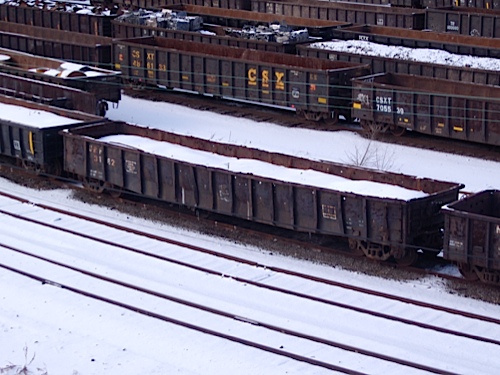 gondola / Duquesne, Pa / Dec 2009 / RWH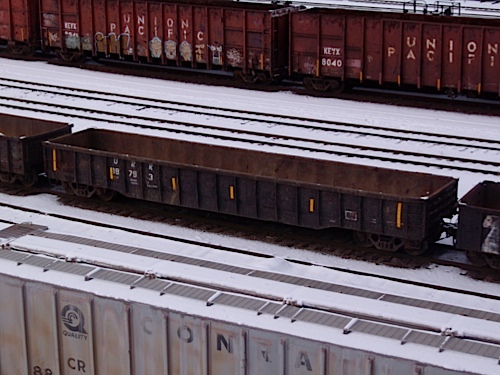 gondola / Duquesne, Pa / Dec 2009 / RWH
Locations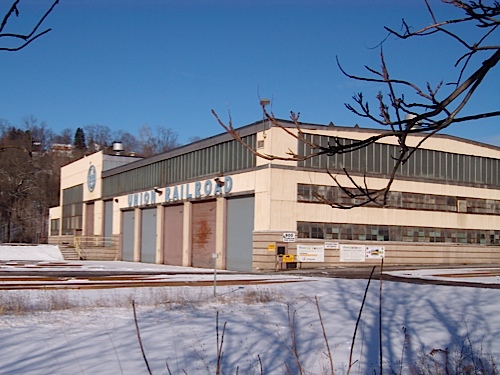 near Monroeville, Pa / Dec 2009 / RWH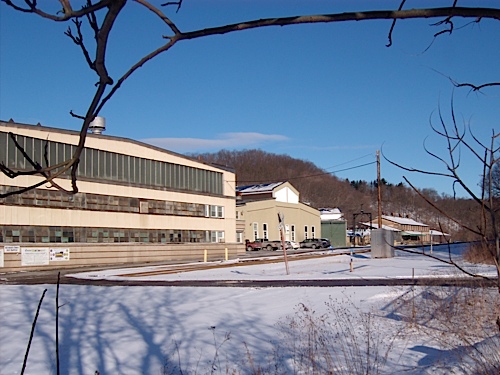 near Monroeville, Pa / Dec 2009 / RWH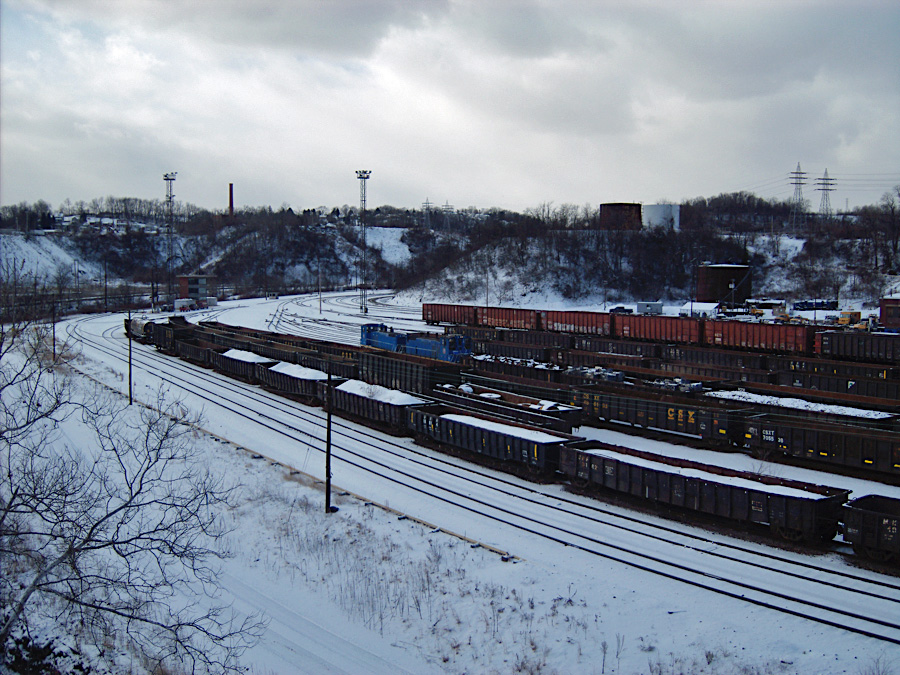 Duquesne, Pa / Dec 2009 / RWH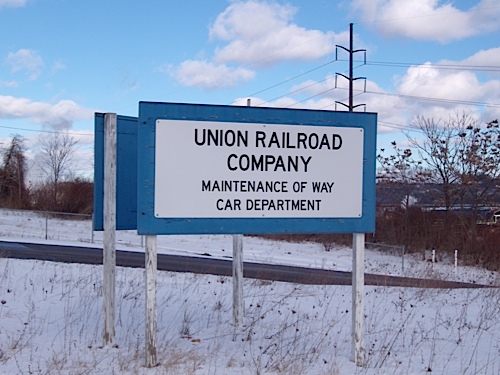 Duquesne, Pa / Dec 2009 / RWH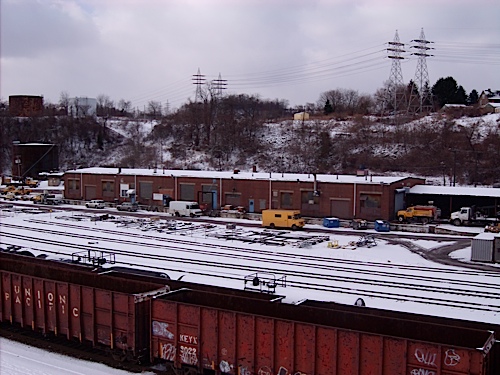 Duquesne, Pa / Dec 2009 / RWH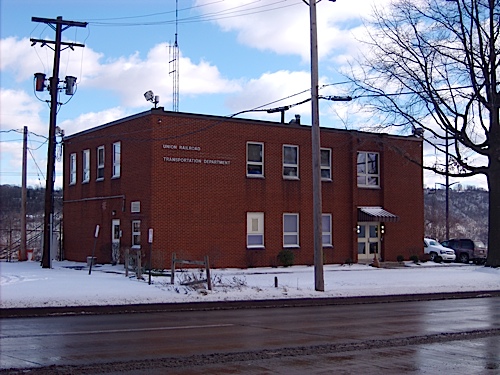 Duquesne, Pa / Dec 2009 / RWH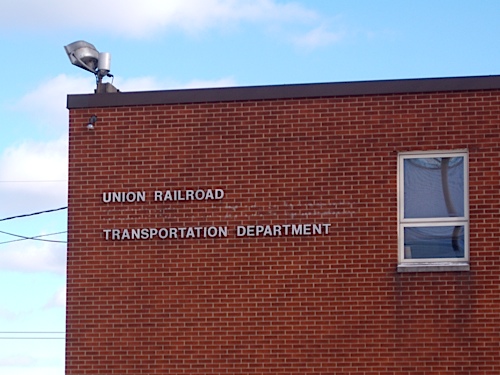 Duquesne, Pa / Dec 2009 / RWH
Duquesne, Pa / Dec 2009 / RWH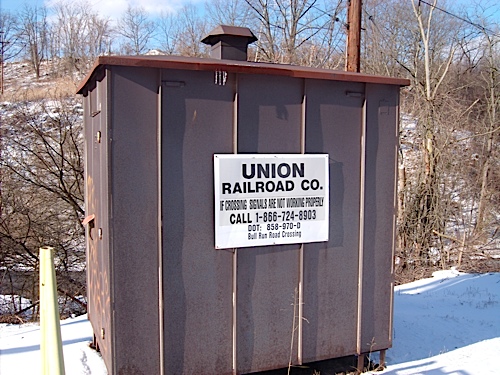 Duquesne, Pa / Dec 2009 / RWH
Action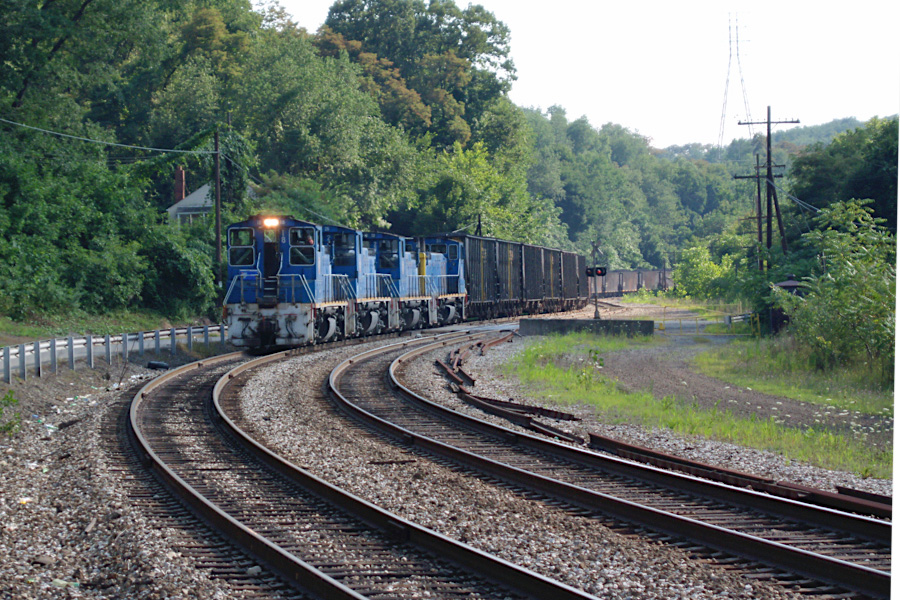 Bull Run Road / Duquesne, Pa / Aug 2009 / RWH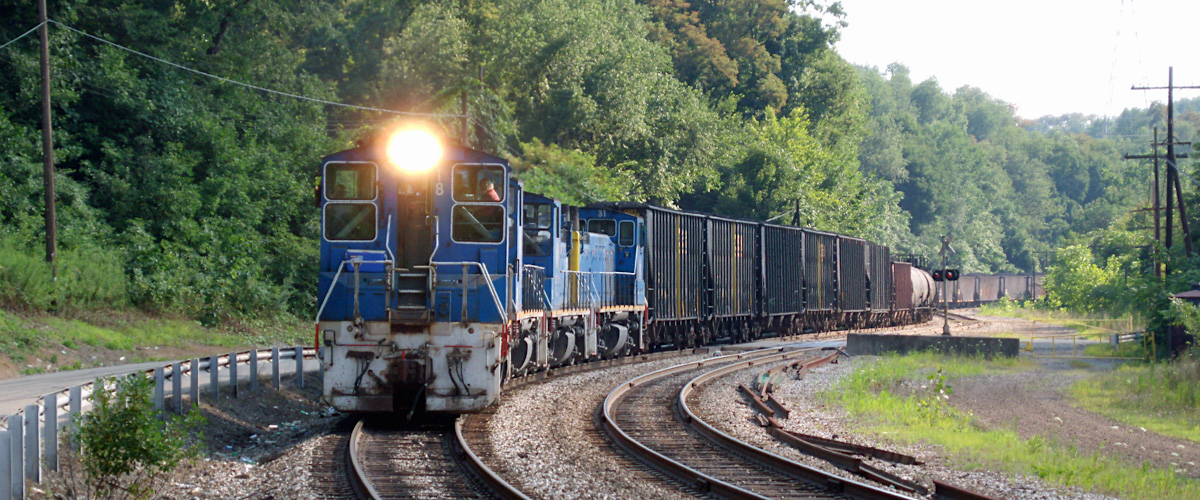 Bull Run Road / Duquesne, Pa / Aug 2009 / RWH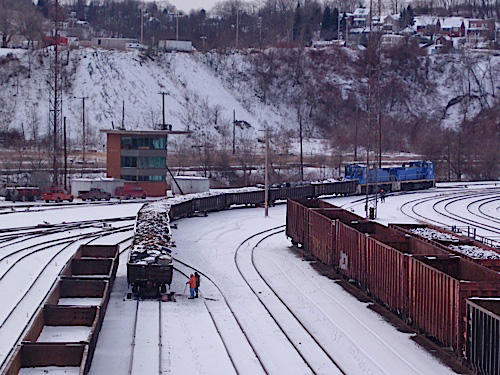 weighing cars on scale / Duquesne yard / Dec 2009 / RWH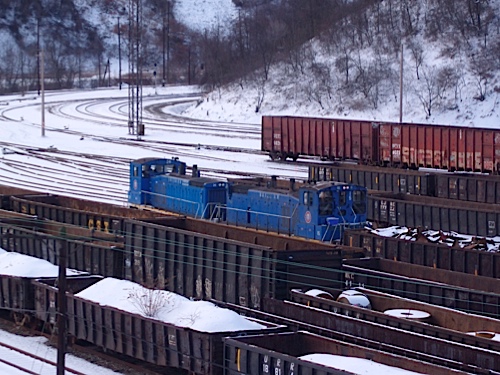 Dec 2009 / RWH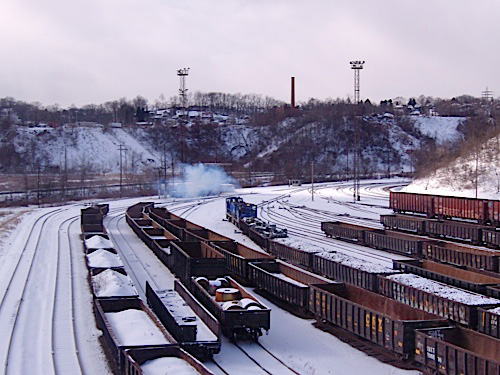 Duquesne yard / Dec 2009 / RWH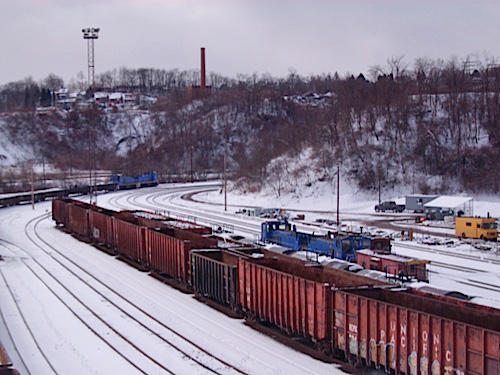 Duquesne yard / Dec 2009 / RWH
Lagniappe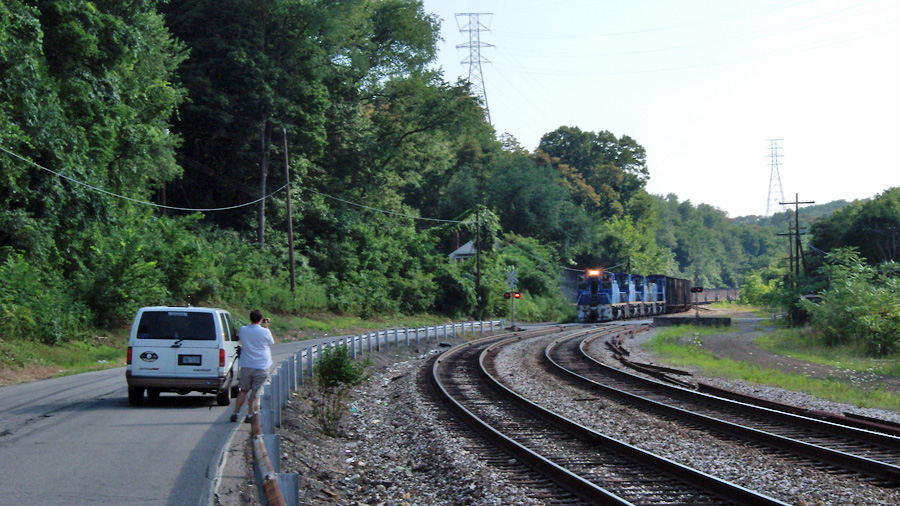 Duquesne, Pa / Aug 2009 / RWH
Links / Sources