Scrapbooks
for Sharing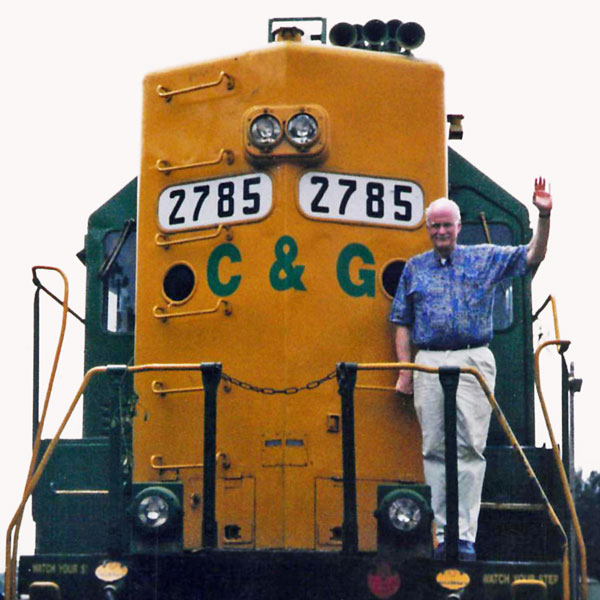 The Internet is a wonderful place for hobbyists to share with great ease photos and information about their favorite subject matters. I've listed some of my favorites sites on our Links page. I started this website to feature our combined collections of railfan images and to honor the relationship I was fortunate to share with my dad right up to the end of his life.
The site is cast in a scrapbook motif because, in his later years, dad enjoyed arranging many of his favorite prints in makeshift looseleaf binders so that he and our friends could more easily enjoy them -- usually during a visit upstairs to run his O scale trains. After all, he insisted, "What good are pictures when they are buried in boxes? It's great fun to look at them again and again." In that spirit of sharing, I hope you will enjoy what you find here in this online scrapbook.
In the fall of 2009, our dad came to the end of a brave struggle with heart disease. Among the many final gifts he gave to me, we enjoyed our remaining railfan conversations immensely. Indeed, there was always another shortline memory or recent equipment exchange to make for great discussion. In the midst of substantial physical setbacks during his last two years, dad found great happiness in seeing so many of his old 120 format negatives rescued from long-forgotten envelopes and brought alive again on the web.