New responsive screen layout coming soon!
Tremont & Gulf Railway
T&G was a short-line of grandiose proportions and elegant motive power. As a bustling forest products carrier then still in steam, it capitvated Lucius Beebe and won his acclaim, and consequent fame, in the pages of
Mixed Train Daily
. Mainstays of its affluent roster were a range of vintage Baldwin ten-wheelers, from the smallest to one of the largest in short-line annals. Last year only one of these remained, two diesels were doing what work there was, and the road's 57-year history was coming to a sudden close. Deep-seated financial woes caught up with Tremont & Gulf--and it was sold to the Illinois Central.
Steam Locomotive & Railroad Tradition, 1960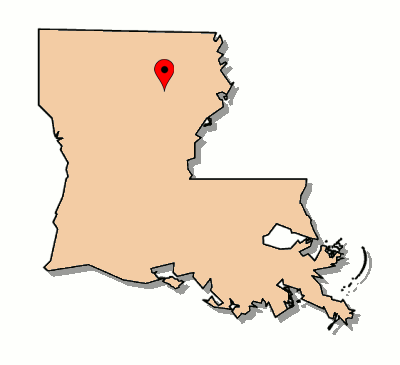 The storied Tremont & Gulf Railway began life in 1902, when it laid rails from a Tremont Lumber Company railhead 9 miles from the town of Tremont to Winnfield, Louisiana, some 40 miles to the south. Various small expansions occurred up through 1908, when the original company (the Tremont & Gulf Railroad) went into foreclosure. The T&G Railway emerged as successor and promptly completed another branch of 20 miles. The shortline served a timber-rich region situated amid the mainlines of several prominent Louisiana carriers: Chicago, Rock Island & Pacific; Illinois Central; Louisiana & Arkansas; Missouri Pacific. Nevertheless, despite these advantages, the pike lost money throughout its existence.
At its peak, the T&G operated 114 miles of trackage and rostered five to eight steam locomotives, not including the industrial power kept on hand by owner Tremont Lumber--Shays and rod engines both. The primary lumber mill was at Tremont, with subsidiary mills at Chatham, Eros, Jonesboro, and Rochelle. Following the closure of the Tremont mill, the road built an extension to West Monroe to serve the Brown Paper Mill Company. By the mid 1950s, despite dieselization and a host of other efforts to cut costs and reduce debts, the T&G was purchased by the Illinois Central and became the Winnfield District of its Mississippi Division.
Well known for its immaculate steam stable despite ongoing financial woes, the T&G remains in memory a remarkable Louisiana shortline.
TG area map / 1960 / collection
Motive Power
Winnfield, La / Jun 1951 / collection
Tremont & Gulf #25
builder:

Baldwin Locomotive Works

arrangement:

4-6-0 Ten Wheeler

built:

1913, Baldwin #40318

fuel:

oil/water

notes:

to Dunham-Stephens Co, 1953
Winnfield, La / Jun 1951 / collection
Tremont & Gulf #28
builder:

Baldwin Locomotive Works

arrangement:

2-8-0 Consolidation

built:

Oct 1917, Baldwin #47032

fuel:

oil/water

notes:

ex United States Army #396, later #645
to Tremont & Gulf #28
to Temple Lumber Co #28, 1955
Winnfield, La / Jun 1951 / collection
Tremont & Gulf #30
builder:

Baldwin Locomotive Works

arrangement:

2-8-2 Mikado

built:

Oct 1917, Baldwin #46491

fuel:

oil/water

notes:

to Magma Arizona, 1954
Winnfield, La / Jun 1951 / collection
Tremont & Gulf #44
builder:

Baldwin Locomotive Works

arrangement:

4-6-0 Ten Wheeler

built:

May 1912, Baldwin #37714

fuel:

oil/water

notes:

ex Louisiana & Arkansas #400, later #506
to Tremont & Gulf #44, 1948

Links / Sources
Steam Locomotive & Railroad Tradition (Number 6, December 1960)