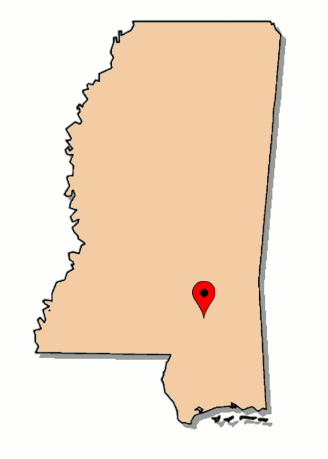 The Central began life as the Pearl & Leaf Rivers Railroad, but the name was changed to reflect a more regional reach when the goal of moving west toward Natchez, Mississippi, was established just after the turn of the century. At the peak of the timber industry in the region, the shortline connected two major production mills and provided both incoming raw materials through several branch lines as well as good interchange outlets for finished lumber products.
Prior to the transition era to diesels, the road was known for its large stable of Mikados and converted Pacifics acquired to handle a growing through-freight business that peaked in the 1920s. The Central was the chief operator of this much-promoted "Natchez Route" -- a bridge route from Shreveport, Louisiana, to Mobile, Alabama, that utilized the MSC in cooperation with other regional haulers.
When the MSC eventually dieselized, they purchased ten SW9 switchers from General Motors and later a rare GP28 road switcher. In both the steam and diesel eras, the MSC shops and company offices were in Hattiesburg.
By the 1960s, bridge traffic had lessened and the region's mill industry was shifting. Heavy with debt and hard pressed to expand or improve, a deal was struck with the Illinois Central to purchase the Natchez Route in 1967 -- just in advance of the formation of the Illinois Central Gulf. A portion of the Central's mainline is still in service today, from Furgurson to Natchez, Mississippi, owned and operated by the Canadian National. Part of the eastern end is now a popular hiking and biking trail, the Longleaf Trace.