New responsive screen layout coming soon!
Golden Triangle Railroad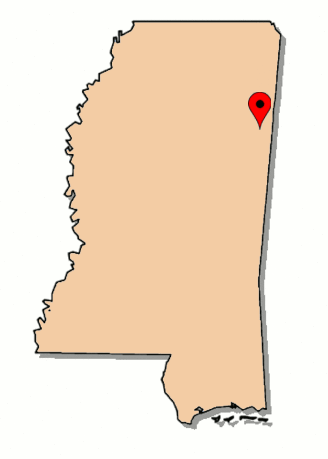 The Golden Triangle Triangle Railroad is a 16 mile shortline connecting Trinity, Mississippi paper mill operations with mainline connections in and around Columbus, Mississippi. The line was completed in 1982, and interchanges with Norfolk Southern, Burlington Northern Sante Fe, Kansas City Southern, and the Columbus & Greenville. Owned by the Weyerhaeuser Company, traffic is paper-mill related products and chemicals.
Motive Power
Columbus, Ms / Dec 1982 / collection
Golden Triangle #G-1
builder:

Electro Motive Division

model:

MP15AC

type:

B-B heavy yard switcher

built:

Oct 1980, EMD #796389-1

series:

226 produced 1975-84

engine:

EMD 645 (12 cyl, 1500 hp)

notes:

blt new for Golden Triangle
Links / Sources
Weyerhaeuser corporate website
Edward A. Lewis, American Shortline Railway Guide - Fifth Edition (Kalmbach, 1996) 136