New responsive screen layout coming soon!
Fordyce & Princeton Railroad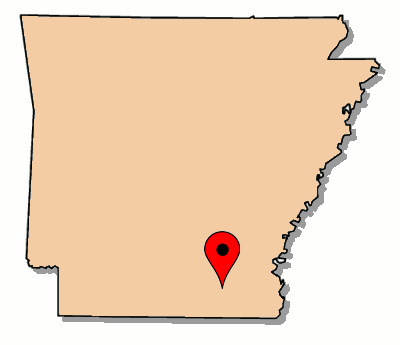 Incorporated in 1890, the original Fordyce & Princeton Railroad was a 10-mile narrow gauge line from Fordyce to Toan, Arkansas. Eventually made standard gauge, the line would grow to nearly 20 miles at its peak, but by the early 1960s it was reduced to a 1 mile switching line at Fordyce. In 1981, however, the company acquired the recently abandoned Rock Island's 52 mile line southeast to Crossett, entering the industry-laden mill area on trackage rights from Whitlow Junction. Along with the now-abandoned Ashley, Drew & Northern, the F&P was owned by Georgia Pacific from 1963 to 2004, when it was purchased by the Genesee & Wyoming shortline operator.
See also our
Ashley, Drew & Northern Railway
collection, sister Georgia Pacific shortline
Motive Power
Crossett, Ar / Apr 1987 / collection
Fordyce & Princeton #1503
builder:

Electro Motive Division

model:

SW1500

type:

B-B yard switcher

built:

May 1970, EMD #36656

series:

807 produced 1966-74

engine:

EMD 645 (12 cyl, 1500 hp)

notes:

ex Ashley, Drew & Northern #1509
Fordyce, Ar / Apr 1985 / collection
Fordyce & Princeton #1504
builder:

Electro Motive Division

model:

SW1500

type:

B-B yard switcher

built:

Jul 1966, EMD #31746

series:

807 produced 1966-74

engine:

EMD 645 (12 cyl, 1500 hp)

notes:

ex Rock Island #941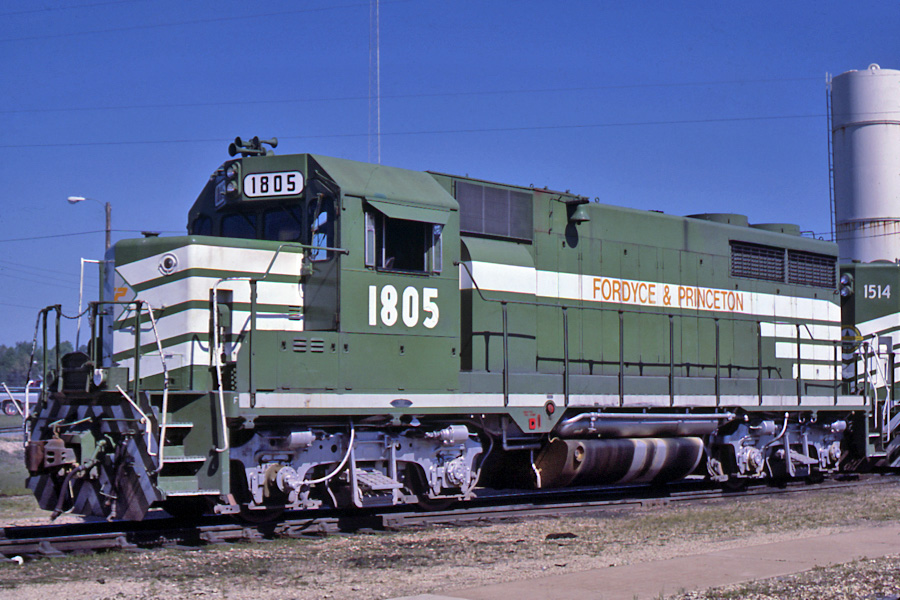 Crossett, Ar / Apr 1986 / collection
Fordyce & Princeton #1805
builder:

Electro Motive Division

model:

GP28

type:

B-B road switcher

built:

Aug 1964, EMD #28944

series:

16 produced 1964-65

engine:

EMD 567D1 (16 cyl, 1800 hp)

notes:

ex Illinois Central Gulf #9436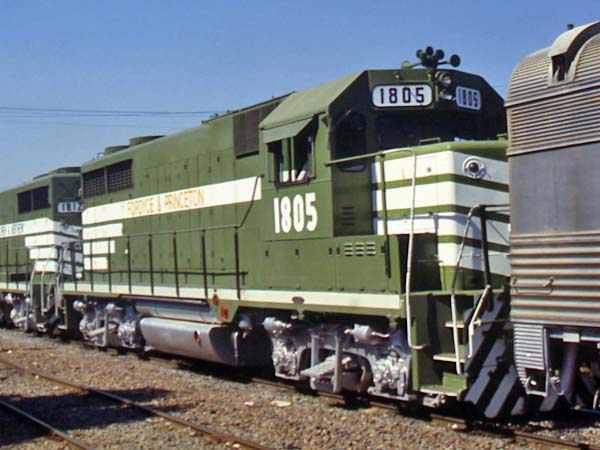 Crossett, Ar / Apr 1987 / collection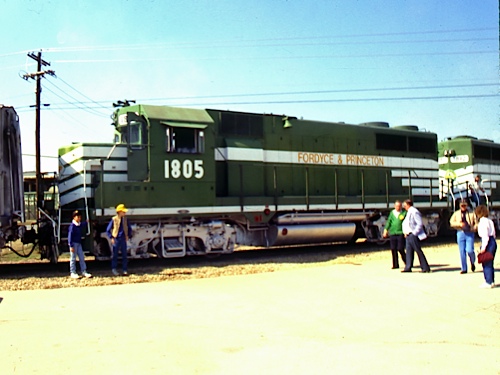 Crossett, Ar / Oct 1987 / JCH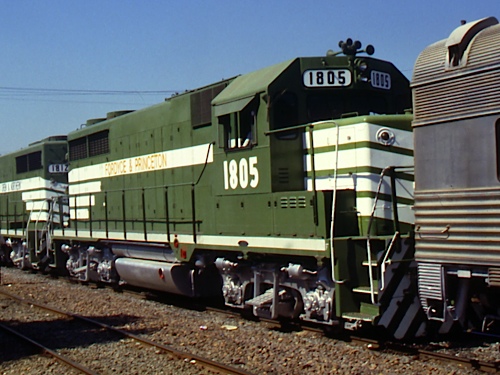 Monticello, Ar / Oct 1987 / RWH
Locations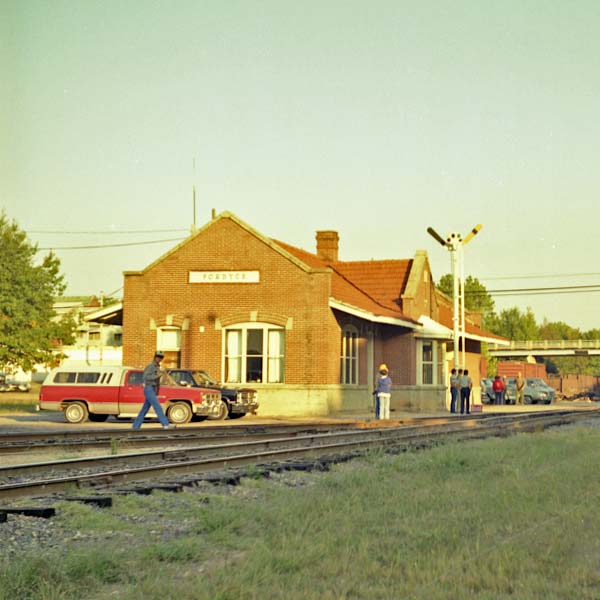 Fordyce, Ar / Oct 1987 / JCH
Links / Sources
Genesee & Wyoming shortline operator - current owner of Fordyce & Princeton
Wikipedia article for Fordyce & Princeton
Diesel Shop roster for Fordyce & Princeton
Charles W. McDonald, Diesel Locomotive Rosters - Third Edition (Kalmbach, 1992) 71
Edward A. Lewis, American Shortline Railway Guide - Fifth Edition (Kalmbach, 1996) 123