Natchez, Urania & Ruston Railroad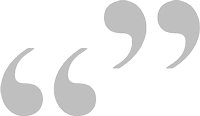 A few native Louisianans became involved in the early lumbering industry. At age 21, Henry Hardtner of Pineville entered the lumbering scene in 1892 with $1,000 capital. Hardtner quickly parlayed his investment into a small sawmill 30 miles north of Alexandria. In 1896, Hardtner established a mill at a site that he named Urania. To provide access to new tracts of timber, a railroad was built. Although it was only 8 miles long, Hardtner listed the "Natchez, Urania and Ruston Railroad" on his letterhead. As president, he enjoyed pass privileges on other lines.
The Natchez, Urania & Ruston Railroad was a lumber-hauling shortline in central Louisiana. Originally projected to run from Natchez, MS via Urania, LA to Ruston, LA, some 122 miles, by 1900 the pike had only been completed from Urania, LA to Thalia, LA, some 11 miles. An extension to Lone Hill -- 14 miles from Urania -- was completed in 1903. The NU&R was primarily a logging road serving the interests of the Urania Lumber Company, which had a large sawmill at Urania. The road connected with the Missouri Pacific at Urania.
Urania, La / Oct 1959 / collection


Natchez, Urania & Ruston #3
builder:

Baldwin Locomotive Works
arrangement:

2-8-0 Consolidation
class:

Baldwin 10-30 E 225
built:

Dec 1926, Baldwin #58496
fuel:

_________
notes:
18x24" cylinders, 44" drivers
blt Central Santa Marta #3, Cuba
returned to Baldwin and stored
to Birmingham Rail & Locomotive Co.
to Natchez, Urania & Ruston #3
David Price collection
Links / Sources
This page was updated on 2016-05-29